Perfect One Of The Most Important Kicks In Martial Arts!
The side kick is a very special kick because although it is one of the first kicks you learn, it is one of the hardest to perfect. Top martial arts athletes are constantly working the side kick because it requires a high level of knowledge in technique, strength, flexibility, and balance! I remember hearing many times throughout my martial arts career that a good side kick defines a martial artist because it shows that they understand how to kick properly.
In this course, you will learn everything you needed and wanted to know about the side kick. I take you through a warm up, followed by a full stretching routine to loosen up the muscles needed to execute this kick well. I also provide three strength workouts to help you have better control over this kick and strengthen the necessary muscles to be able to perform it with ease. Finally, I go SUPER in depth on how to execute this kick properly, and then provide you with tips and secrets for increasing power, speed, and balance.
I have studied this kick for years and it is my favorite kick in martial arts so I'm super excited to bring you all of the knowledge I've gained through my studies and training to create this one stop shop for executing a pro level side kick!
You Should Join This Course If:
You want to learn how to execute the side kick properly
If you want to improve flexibility so you can improve height of your side kick.
If you want to learn drills to improve control in your side kick so that you can hold it.
If you want to learn how to improve balance, speed, and power of your side kick.
FAQ
Do you have to be flexible to enroll?
No. While this course does provide you with a full stretching routine to be able to kick higher, the tips and exercises will help you improve your side kick whether you're kicking at knee level, body level, or way above your head.
Is this course beginner friendly?
Absolutely! This course is for all levels. I make modifications to the stretches in the stretching routine to suit people of all levels. There are three strength workouts. One has more beginner friendly exercises, the second is more intermediate, and the last is more advanced. The tips and secrets I provide are important for everyone whether you're just learning the side kick or you're a long time martial artist looking to take it to the next level!
How long do I have access to this course?
Once you buy it, it's yours! It doesn't go away :)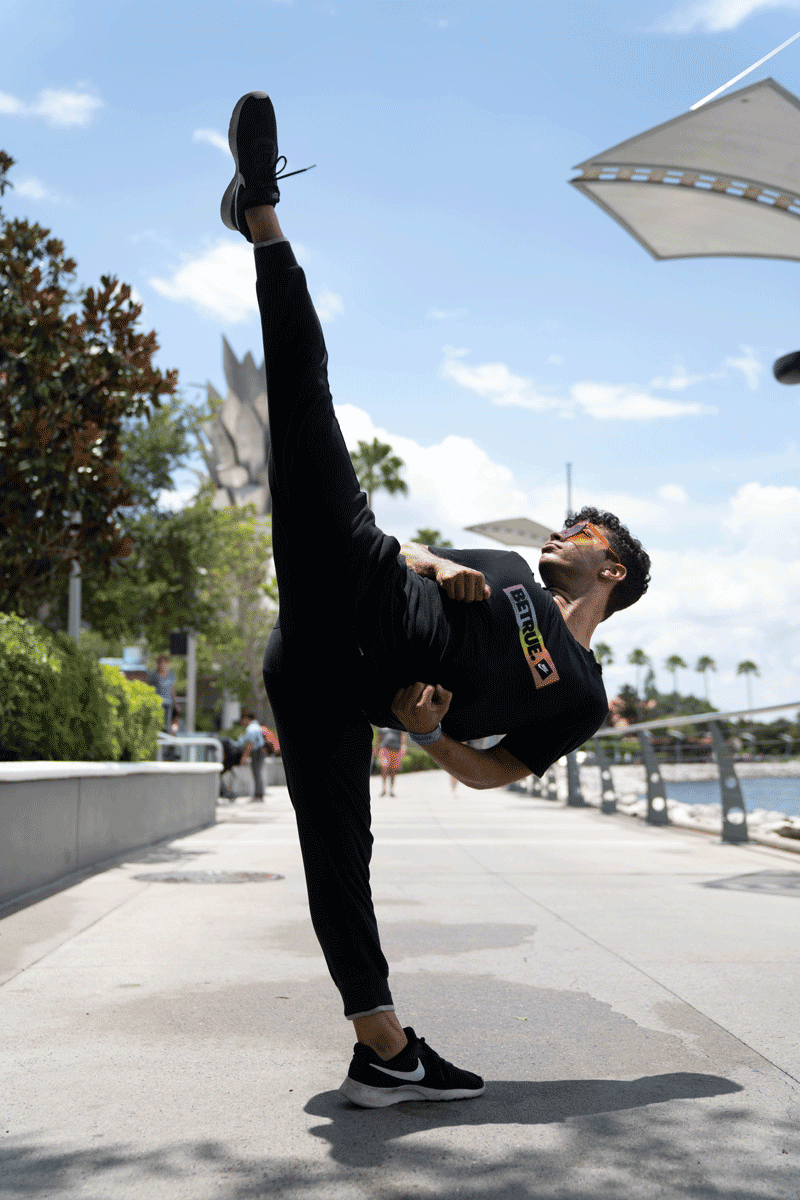 About Donavan
Donavan Barrett is a 4th Degree Black Belt in Taekwondo. Starting his training at the young age of 7, he has traveled around the country competing in national and world championships. But more importantly, he's been teaching flexibility and martial arts since he was only 14. He has built an audience on social media of over 60,000 people and growing and uses his platform to share his knowledge with martial artists around the world and inspire confidence in others to live life as their authentic selves. His goal is to show that no matter who you are or where you come from, you can find strength and community in the martial arts.